network monitor
Summary
Network Monitor is a mobile application that scans services running on your network for downtime. When downtime is detected, the application will vibrate your phone or emit a tone to alert you, ensuring that any problems are corrected quickly and downtime kept to a minimum.
Screenshot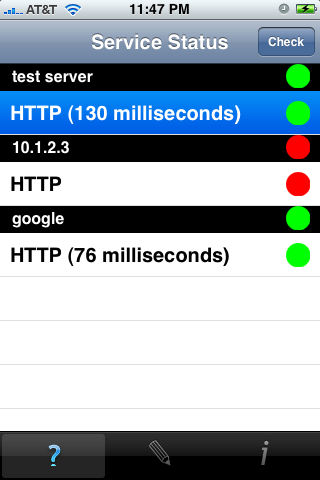 Purchasing
Network Monitor is available for the following platforms:
Contact us
Have more questions? Contact our sales department.